October 19, 2021
Annually, The Permanente Medical Group honors a select group of physicians for outstanding achievements in research and teaching. Read about each physician, below, and watch brief videos about their work.
Morris F. Collen Research Award
Bethan Powell, MD
Gynecologic Oncology, KP San Francisco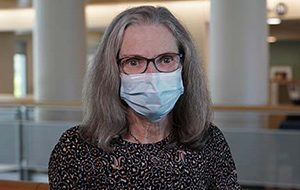 Dr. Powell joined The Permanente Medical Group mid-career in 2008 and immediately founded the multidisciplinary Hereditary Cancer Center at KP San Francisco. She then collaborated with TPMG physician colleagues to create a network of 5 additional centers, for which she won a Sidney Garfield Exceptional Contribution Award in 2019. Dr. Powell's body of research informed the development of this network of clinics, and it continues to influence evidence-based clinical guidelines and improve care for women at inherited cancer risk in KP Northern California and beyond. One recent example is her study on streamlining genetic testing for women with ovarian cancer, published in Gynecologic Oncology in November 2020.
Read more and watch a short video about Dr. Powell.
Ronald Melles, MD
Ophthalmology, KP Redwood City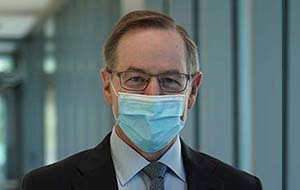 After joining TPMG in 1992, Dr. Melles helped implement our electronic medical record system, and when he witnessed the rich data the system was collecting, he began studying statistics so that he could begin to conduct research. In 2016 Dr. Melles heard a talk about TPMG's new diabetic retinopathy screening program, and, realizing it represented a significant shift in our model of care, proposed research that would quantify the program's success. Eventually, Dr. Melles wrote a computer program and partnered with 2 colleagues to study whether images reviewed by trained optometrists could detect diabetic retinopathy as well or better than when those images were reviewed by ophthalmologists. They found that the new program increased the sensitivity of screening from 44% to 66%.
Read more and watch a short video about Dr. Melles.
Thomas Urbania, MD
Radiology, KP Oakland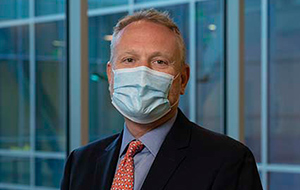 When Dr. Urbania, a radiologist at KP Oakland, joined The Permanente Medical Group in 2014, he quickly noticed his medical center had an excellent system in place to help ensure rapid evaluation of patients with suspected lung cancer. He and several of his colleagues also noticed an opportunity: Given the highly integrated nature of our KP Northern California health care system, why not spread this best practice across all medical centers in the region? Dr. Urbania collaborated with others to design and integrate into our electronic medical record a structured reporting system that prompts radiologists to comment on every pulmonary nodule on all chest CT scans, and then standardizes the tagging of these findings. The system also automates the referral of patients with suspicious findings to a multidisciplinary care team for rapid review and follow-up.

Read more and watch a short video about Dr. Urbania.
Teaching award for excellence in medical education
Amanda Williams, MD, MPH, FACOG
Obstetrics and Gynecology, KP Oakland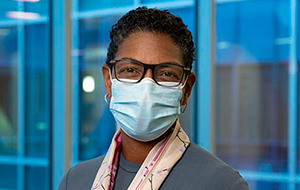 If you ask students and colleagues of Dr. Williams to describe her impact as an educator, commendations range from "one of the most impressive clinician-educators I have ever worked with" and "a paragon of intentional teaching," to "the kind of teacher who models excellence for all those around her and brings everyone along for the ride." Dr. Williams has been teaching and mentoring residents ever since joining The Permanente Medical Group in 2005. She is also the director of maternity services at KP Oakland, and is especially passionate about supporting diversity and inclusion in medicine. She coaches learners on perinatal equity, cultural humility, and implicit bias in clinical care to promote the safety and well-being of all women in the birth experience.

Read more and watch a short video about Dr. Williams.
Ingrid Lim, MD
Emergency Medicine, KP San Francisco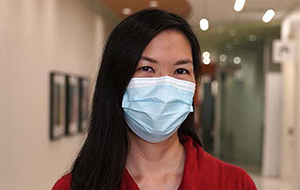 Dr. Lim oversees a group of approximately 20 CME physician planners who design and execute over 500 hours of CME instruction every year, inspiring them to think outside the box when developing educational activities. Four years ago, Dr. Lim recognized that despite KP San Francisco being a large teaching institution, no formal program existed to enhance didactic teaching, bedside teaching, and leadership skills. So she single-handedly created a robust faculty development series that is used throughout the region today. She also established an Academy of Medical Educators, comprised of KP San Francisco faculty who are committed to clinical teaching, research, and medical education. Her collaboration with the Diversity, Equity, and Inclusion team earned her the Cultural & Linguistic Competency Award from the California Medical Association in 2016.

Read more and watch a short video about Dr. Lim.
Visit the TPMG Awards page to meet more award-winning physicians.
This article originally appeared in mykp.org